Mid-week Morsels
Tuesday's tidbits didn't satisfy?

Perhaps Wednesday's morsels will help.

Halcon Fassman 9H-1 began being fractured yesterday by Platinum Energy Solutions, Inc.
Platinum cut its teeth in the Eagle Ford play doing hydraulic fractures for Petro Hawk Energy, so there is a long-standing relationship with the company and many of the folks now with Halcon. 

Moreover, Charles Cusack, COO for Halcon, insists the TMS and Eagle Ford Shale are one and the same.  If so, Platinum should be very familiar with fracturing needs for the TMS.

Welcome to the TMS, Platinum Energy Solutions!

EnCana's Lyons 35H-2 plugs have been drilled out.

EnCana Pintard 28H-2 plugs are being drilled out.

Goodrich CMR-Foster Creek 24-13 should be moving to the CMR-Foster Creek 8H site across the week-end or early next week.  The CMR-Foster Creek 8H was originally planned for 2 wells, but recent comments from Goodrich management suggests a change of plans...only 1 well appears planned for drilling at this point.
Goodrich is now up to TMS RA SU I (As in A, B, C...., I...that's 9 for those counting) permit applications for drilling units in the Little Silver Creek Field in Tangipahoa and Washington parishes.

Comstock Meeks HZ site located just south of the MS line in St. Helena Parish, is ready to go...see the pic below. 

Hope this holds y'all 'til Friday!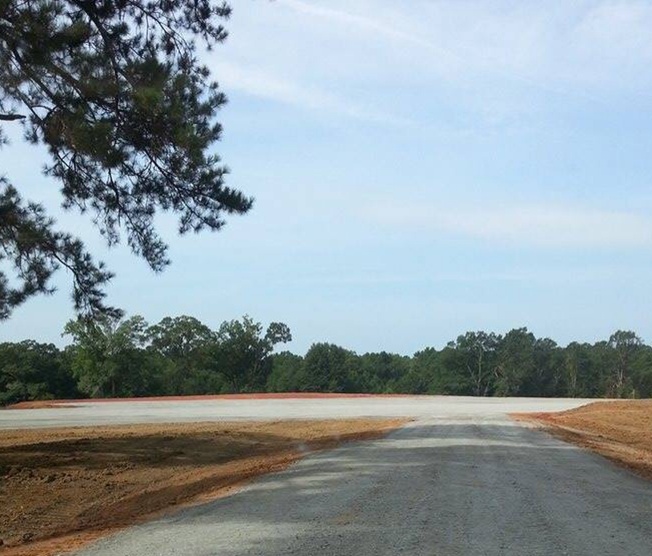 What do you think about it?