Tuesday Tidbits
Just a few morsels of information to satisfy your TMS appetite...and it appears to all be good!
Goodrich CMR-Foster Creek 24-13H-1 in Wilkinson County is rumored to have completed its drill...still a lot of work to do, but despite a bunch of challenges this well has seemingly been finished. The lateral is rumored to be around 5,800 foot.
Goodrich Verberne 5H-1 in the Spring Creek Community of Tangipahoa Parish is rumored to have spud.
Goodrich Bates 25-24H-1 north of Liberty in Amite County is rumored to be on course to complete fracturing operations on all 19 of 19 stages by tomorrow.
Sanchez is rumored to have begun the process of moving on to the St. Davis #1 site south of Gloster in Amite County from its recently completed Dry Fork Creek East #2 well in Wilkinson County.

Goodrich Denkmann 33-28H-2 is rumored to have had all plugs drilled out and flow back is likewise, rumored to have started!

Now, wasn't that a pleasing little tidbit snack! 

Neighbor #1's view of Nabors X-17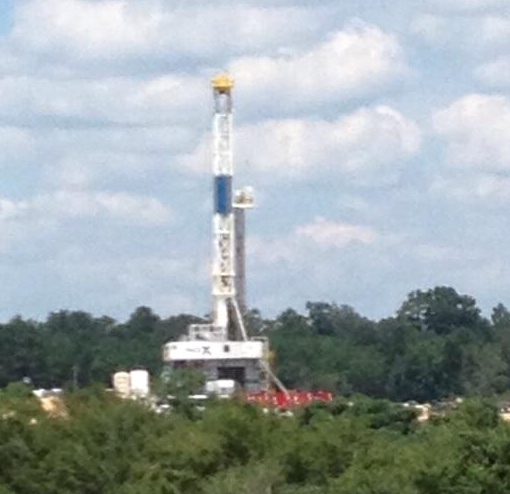 What do you think about it?