Comstock TMS Slide - 3rd Quarter Slide
Comstock's 3rd quarter presentation came out this afternoon in advance of the 3rd quarter earnings call scheduled for 10 a.m. in the morning.

Here is the link to that presentation:
http://phx.corporate-ir.net/phoenix.zhtml?c=101568&p=irol-presentations
The slide below is an update of operations, according to Comstock, in the TMS.

It is a bit misleading in that it implies Comstock has 3 wells here when the first well (CMR Foster Creek 28-40H-1 is the only one that has been spud and it is incomplete at this point).

At any rate, I thought I would share the slide.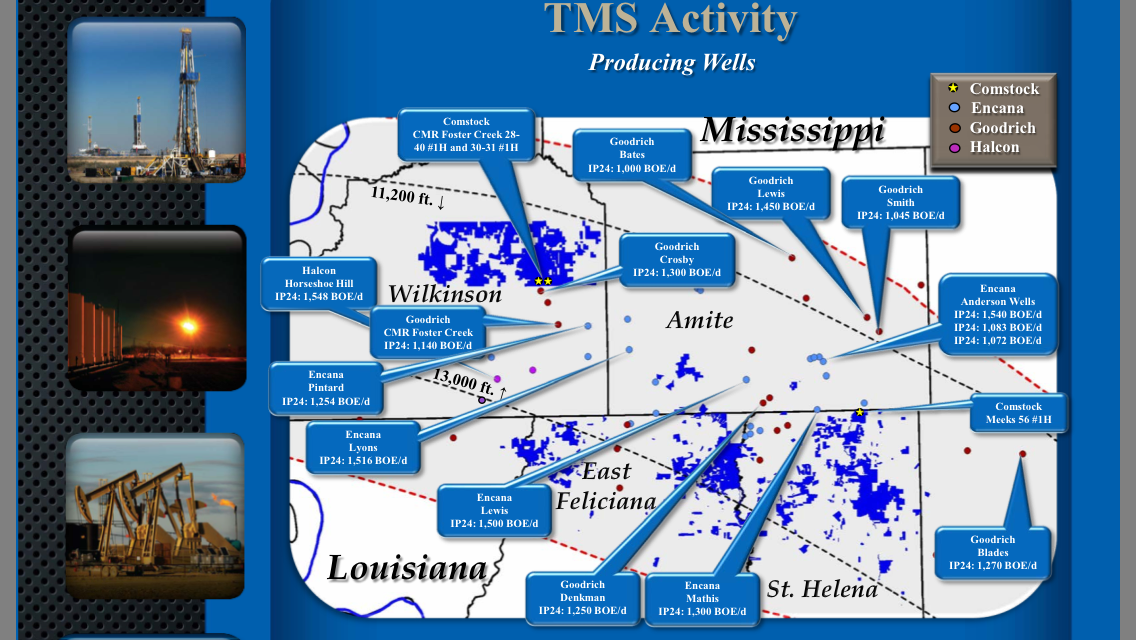 What do you think about it?