Encana Site in the Works? Powell/Phillips?
Word is EnCana is in the early stages of preparing a site that would drill 4 wells: two from the Powell 10H unit and two from the Phillips 11H unit.

If the rumor is true, then the picture below may be a marker for the oil site road to be built off of Hampton Road at a point north of the intersection of Martin Lane and Hampton Road.  Access is likely off of Hwy 584 on to Bennett Road, then to Hampton Road.  These units are just west of Gillsburg in Amite County. 

I'm betting there are some other sites being readied out there...share with us folks!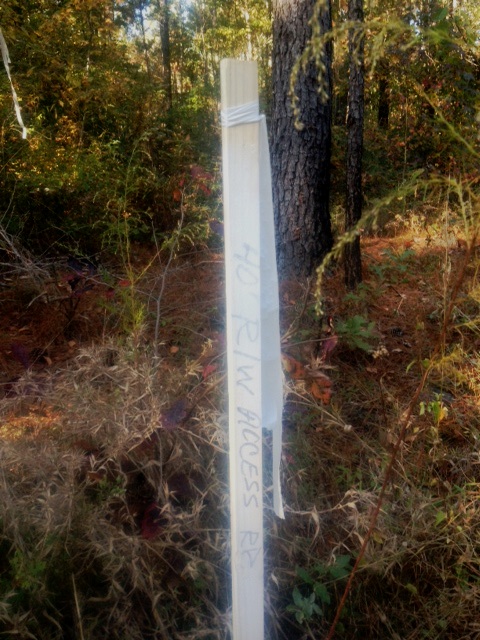 What do you think about it?