Daily Report - 9-24-2014
I don't have a lot to report today...been working too much on Friday's conference, I suppose.

But, I am excited about the progress of the Goodrich Verberne well.

The Nabors X-17 has kicked it into high gear.  This well is at a depth of 18,155 foot as of Tuesday.  Nice.

I wouldn't be surprised to see this well TD this week-end and be moving late next week.

Where to?  
Hmmm...I'm not sure, but rumors are this rig may be headed to a recently permitted unit in Amite County.  Goodrich is hustling to finish this site as I type: T. Lewis 7-38H-1. 

This 1,366.47 acre unit is located due north of and adjacent to the Encana Lewis 7-18H-1 and is west and northwest of and adjacent to, for most of its eastern boundary, the Goodrich CMR 8-5H-1.  
Both of these wells have been very productive.  
The Lewis 7-18H-1 may very well be the top producer in the TMS, though the Pintard 28H-2 is definitely a contender for that title.

By the way, for those of you in the Southwest Mississippi area interested in attending a Mississippi Oil and Gas Board meeting should mark your calendars for October 15 when the meeting will be held at the Regional Workforce Center, the same venue as our TMS Wealth Management Conference is being held.

That's all for now, folks...y'all keep me posted on what's happening out there...Friday is coming soon!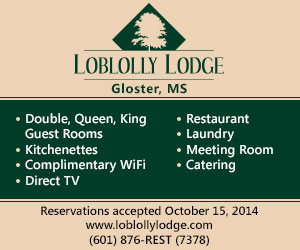 What do you think about it?