Lyons 35H-2 - What a site!
We're reaching new heights in our efforts to keep up with what's happening in the TMS! 

This photo is of the Lyons 35H pad and was taken from one of our newly acquired planes dedicated to keeping up with TMS wells in the future.

We also conducted infrared studies of the flow back using satellite imagery on the recently completed Lyons 35H-2 well.

According to our analysis the Lyons 35H-2 appears to be flowing back at a rate in excess of 800 barrels per day under heavily choked conditions...

...Okay...so maybe we were just furnished a picture by someone flying by....

Anyway...

It is still relatively early days, but we definitely expect this well to be a successful one for a 5,000 foot lateral.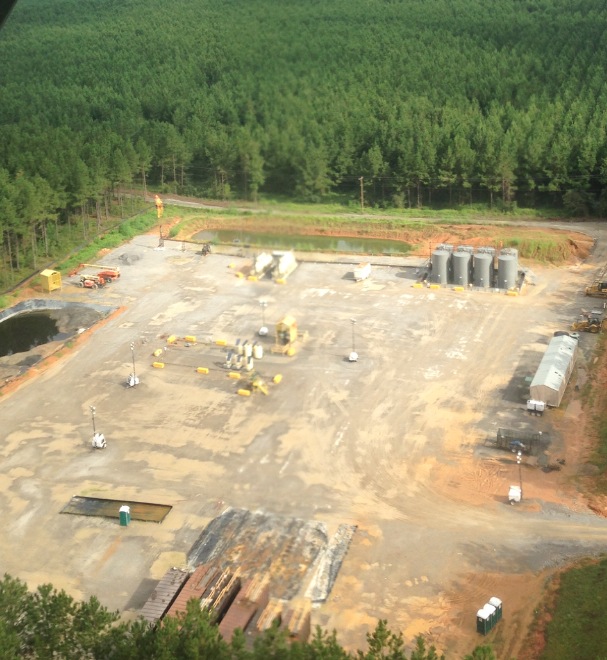 What do you think about it?