New Proposed Comstock Unit-St. Helena Parish- Northeast Greensburg Field
Here is a plat of a relatively new proposed Comstock unit in St. Helena Parish.

The proposed unit is the TMS RA SUG in the Northeast Greensburg Field. 

As best I can tell this unit is located along Hwy 411 SOUTH of Hwy 38 in St. Helena Parish.  This unit is in the same field where the permitted Comstock Meeks HZ unit is located.

A plat is shown at the bottom.

There is also a new proposed unit in the Northwest Wilmer Field, TMS RA SUC.  Anyone having this plat, please scan and email it to us via the "Tip" option near the top of this page.

Thanks!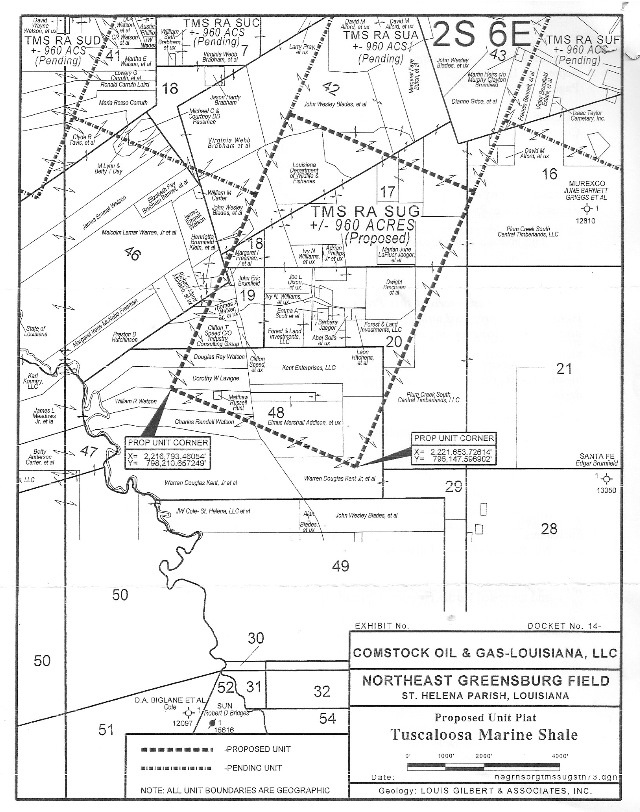 What do you think about it?