Tuesday Tidbits
Halcon has the Fassman flowing back.  Word is it is a successful well.

The S D Smith should have finished fracking by now, though I haven't heard for certain. Shuckrow should be next.

H&P Rig 623 has moved from Shuckrow to Gaulden 1H, located on Louis Gaulden Road about 4 miles east of Hwy 33 roughly 3 miles south of Centreville.  See Pic below compliments of Joe Rollins.

H& P Flex 3 Rig 249 is moving from George Martens et. al. to Creek Cottage East 1H and Creek Cottage West 1H joint site south of Hwy 24 on Whitestown Road between Centreville and Woodville.

The Creek Cottage wells will be the first multiple well drilling for Halcon in the TMS and should provide an opportunity for drilling and completion savings.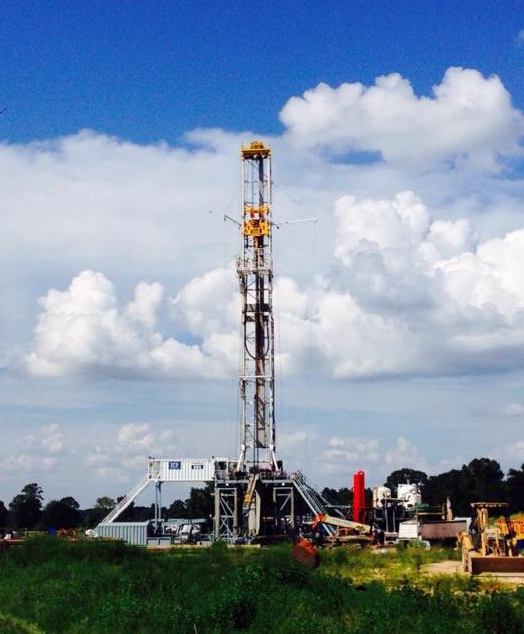 What do you think about it?