GOODRICH PAINTER ETAL 5h-1
Based on multiple reports the Nabors Rig 624 will be setting up to drill the Goodrich Painter etal 5H-1 in Washington and Tangipahoa Parish in the near future.  This will be the first well with a rig and pad site located in Washington Parish, if true.
This is in Little Silver Creek Field and the well is in the TMS RA SU J unit in that field.
Access, I'm told is on the east side of Louisiana Highway 450 about 4 miles south of Louisiana Hwy 38.

Weekly posts of information for this well can be found on the Louisiana Department of Natural Resources Sonris website here:
http://sonlite.dnr.state.la.us/sundown/cart_prod/cart_con_wellinfo2?p_wsn=248826
A plat used in the original application for this site is shown below.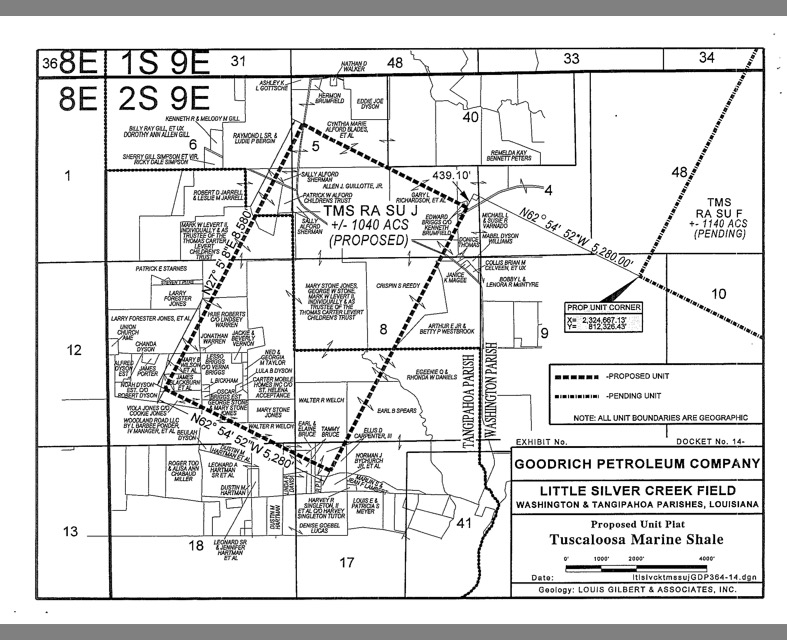 What do you think about it?