T Lewis 7-38H-1 Fracking Begins
The Goodrich Petroleum T Lewis 7-38H-1 started fracking yesterday, 7-28-2015.  The 18,540' hole should have a lateral of about 6,400' and has 19 planned stages.
This unit is located west of and adjacent to the Goodrich 8-5H-1 unit and due north of and adjacent to the EnCana Lewis 7-18H-1.  The EnCana Lewis and Goodrich T Lewis share the same access road on the east side of the County Farm Road in Amite County about 6 miles south by southwest of Liberty.

The picture below was taken late Monday afternoon.
Good luck!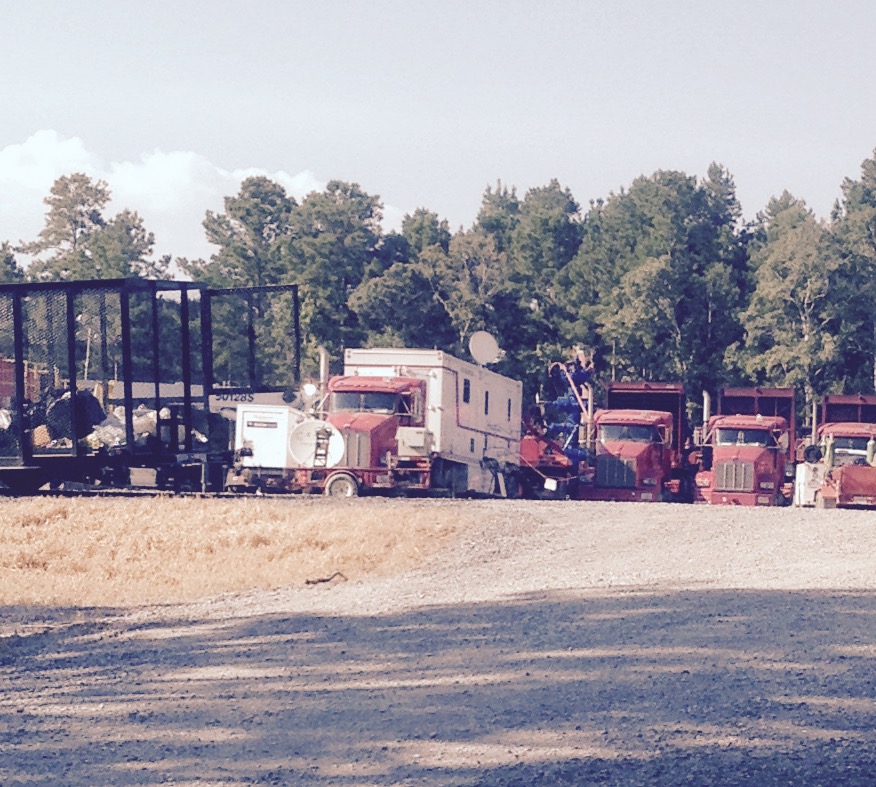 What do you think about it?