Goodrich Conerly 5H Unit
Goodrich Petroleum has permitted the Conerly 5H unit in the Little Silver Creek Field of Tangipahoa Parish.  Also known as TMS RA SU I, this unit is adjacent to the Verberne unit to the southwest side.

Here is a link to the Sonris site for this unit:


http://sonlite.dnr.state.la.us/sundown/cart_prod/cart_con_wellinfo2?p_wsn=248934
And here is the plat of the site as shown on the original application: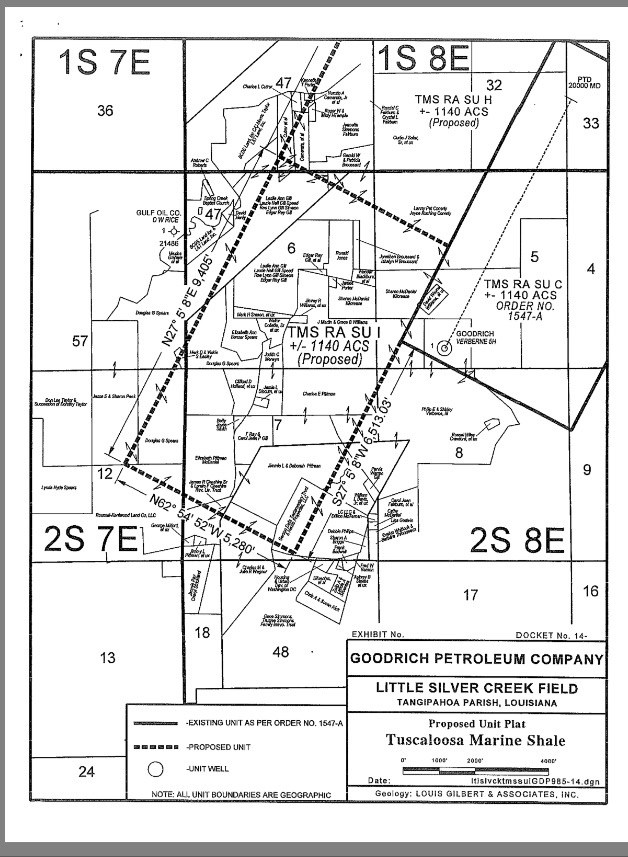 What do you think about it?