Stewart-Bergold Site Preparing for Trinidad Rig # 124
Word is the Trinidad Rig # 124 will be moving from the Mathis 29-17H-1 sometime around Thanksgiving to the Stewart/Bergold 4 well pad in Southeast Amite County to serve as the Gillsburg Christmas tree for 2014. 
The pad is located a couple of miles east of Downtown Gillsburg, but should still provide a nice site for Christmas festivities...and maybe Easter, too!
The Stewart/Bergold pad is in the final stages of completion.  Here is what it looked like Saturday.

Thanks to Hunter and Chasedy Bergold for the updates!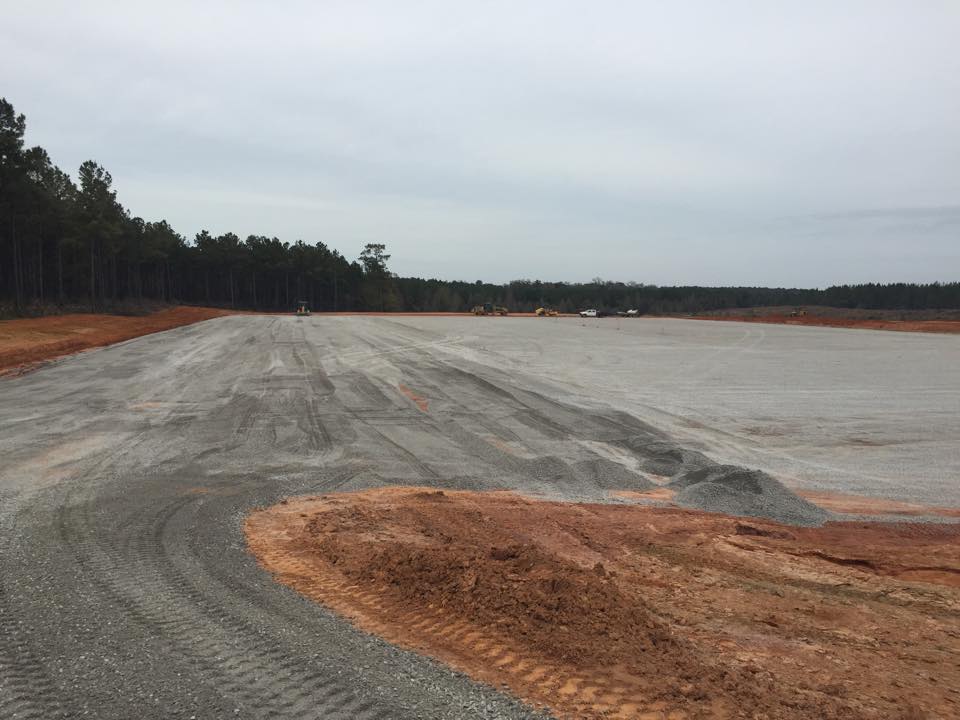 What do you think about it?