Williams 46H-1 Results
On December 10, Goodrich announced the results of the Verberne 5H-1 at 1335 barrels of oil per day and gave the early flow back numbers for the Williams 46H-1 at 1,000 barrels a day and improving.

Apparently, based on the slide copied from the Goodrich Petroleum latest management presentation and shown at the bottom of this post, the peak number reached by the Williams 46H-1 was 1,240 BOE.  (Thanks to Barbee Ponder for pointing it out to me!)
This should translate into roughly 1,200 barrels per day of oil. 
The well had a 6,400 foot lateral with 20 stages.

A clearer slide can be seen at the Goodrich Petroleum web site, linked here:
http://goodrichpetroleum.investorroom.com/events-and-presentations

Just click on the Tuscaloosa Marine Shale Presentation on the right.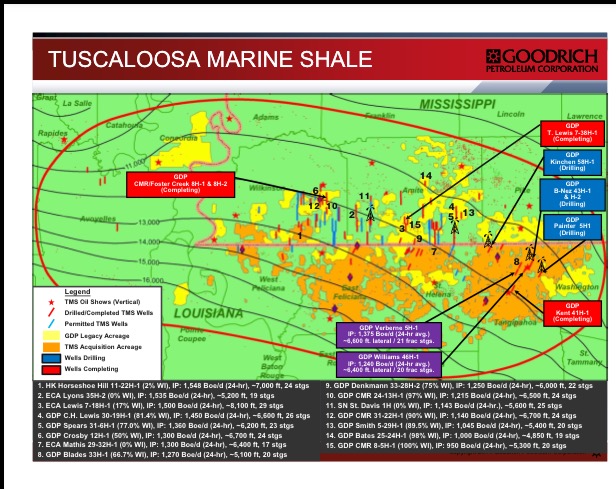 What do you think about it?